Betty Lou Bass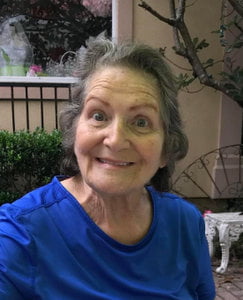 A celebration of life for Betty Lou Bass, 83, West Plains, Missouri, will be held at 12:00 Noon, Friday, October 27, 2023, at VFW, West Plains.
Mrs. Bass passed away at 1:28 a.m., Wednesday, August 9, 2023, at Ozarks Medical Center.  
She was born March 11, 1940, at Willow Springs, Missouri, to Fred Homer Kelly and Edith Esther Howell Kelly.  She was married to Jack Bass, who preceded her in death on November 13, 1997.  Betty loved her family, blood or not.  She would do anything for anyone.  Betty never said "goodbye" she always said "see you later".  She lived a very humble life, didn't ask for much and was always content with what she had; she was a very kind and witty person.  Mrs. Bass was a devout Christian.
She is survived by one son, Kenny; three grandchildren, Lisa, Rex and Jimmy; two great-grandchildren, Amy Wilson and husband, Chris and Nadine Enlow and husband, Ryan; four great-great-grandchildren; two brothers, Roy Kelly and Ray Kelly; one sister, Arley Daves; and many nieces and nephews. 
Her parents, husband, one daughter, Sue, three brothers, Otto, John and Homer and six sisters, Genevieve, Edna, Maggie, Rose, Eva and Fern, preceded her in death.  
A private burial will be at Trail Cemetery.