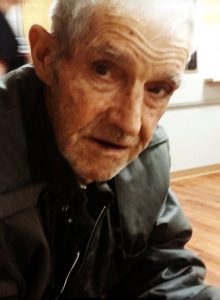 Graveside services for Robert Guy "Bobby" Shanks, 78, Willow Springs, Missouri, will be held at 2:00 p.m., Tuesday, January 10, 2017 at Howell Memorial Park Cemetery, under the direction of Robertson-Drago Funeral Home.
Mr. Shanks passed away at 10:45 a.m., Sunday, January 8, 2017 at his home.
He was born October 17, 1938, at Bakersfield, Missouri, to Aubra Shanks and Eunice DeLarm Shanks.  On April 13, 1962, he was married at Carson City, Nevada, to Rebecca "Elaine" Lefler, who preceded him in death on January 20, 2003.  Mr. Shanks was a veteran, having served with the United States Army.  He enjoyed farming and spending time with his grandkids and fishing.
He is survived by three children, Warren Shanks and wife, Adrienne, Madisonville, Louisiana, Roger Shanks and wife, Becky, Willow Springs, Missouri and Ryan Shanks and wife, April, Willow Springs, Missouri; twelve grandchildren, Ashlea Roederer and husband, Nick, Aaron Shanks and wife, Jenna, Allisha England and husband, John, Allen, Robert, Tyler, Taylor, Aleisha and Savannah Shanks; three great-grandchildren, Grayson, Bella and Weston; one brother, Bill Shanks and wife, Edith, Jacksonville, Alabama; two sisters, Polly Pyatt and husband, John, West Plains, Missouri and Truda Wood and husband, David, Pomona, Missouri; and several nieces and nephews.
His parents, wife, one daughter and one brother, Jerry, precede him in death.
Memorial contributions may be made to the Gideon Bible Society and may be left at Robertson-Drago Funeral Home.