Brenda Kay Jeffery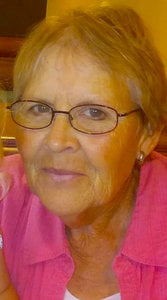 A Celebration of Life for Brenda Kay Jeffery, 72, West Plains, Missouri, will be held at the Caulfield Community Center on Sunday, January 31, 2021 from 2:00 to 4:00 p.m. Family and friends will be celebrating Brenda's life and love of music. Snacks and drinks will be provided.
Mrs. Jeffery passed away at 2:43 a.m., Sunday, January 17, 2021, at her home.   
She was born November 7, 1948, at Cureall, Missouri, to Edward Eugene Roberts and Louise Tackitt Roberts.  On May 30, 1976, she was married at Pottersville, Missouri, to Robert Dwayne Jeffery, who preceded her in death on June 5, 2015.  Before her retirement, Mrs. Jeffery worked at Baxter Lab.  She loved her family, especially her grandchildren and enjoyed singing and gardening.  Mrs. Jeffery was a member of Gospel Hill Church of Christ. 
She is survived by her daughter, Pam Sletten and husband, Neil, West Plains; seven grandchildren, J.R. Puckett, Jordan Puckett and significant other, Kris Buchinsky, Victoria Sletten and significant other, Justin Piatt, Jordan Sletten and wife, Haley, Justin Sletten, Dakota Sletten and wife, Catherine and Holly Bise; thirteen great-grandchildren and one on the way, Seth, Isaac, Kadrin, Wesson, David, Havyn, Zoey, Alex, Brooklyn, Lilly, Ruger, Rohen, Jameson and expecting Syrilla; and several nieces and nephews. 
Her parents, husband, one infant son, Brian and three brothers, Ronald, Donnie and Randy Roberts, preceded her in death.
Memorial contributions to the family may be left at or mailed to Robertson-Drago Funeral Home, 211 W. Main, West Plains, MO 65775 or may be left at the service.