Dorothy Darlene Miller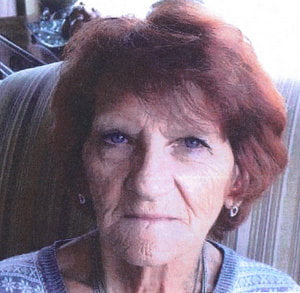 A memorial service for Dorothy Darlene Miller, 73, West Plains, Missouri, will be held at 2:00 p.m., Saturday, January 23, 2021 in the Rose Chapel at Robertson-Drago Funeral Home.
Mrs. Miller passed away peacefully at 7:50 p.m., Tuesday, January 12, 2021, at Brooke Haven Healthcare.
She was born March 10, 1947, at West Plains, Missouri, to Dee Thompson and Vivian Marshall.  Dorothy attended West Plains High School and graduated with the Class of 1965.  She liked to sing karaoke and play bingo.  Dorothy loved life and people; she had many friends.  She was loved by many and will be missed by all.
She is survived by her daughter, Angela Survillo and friend, Brandon Parrish, West Plains; her son, Gregory Miller and friend, Kristin Johnson, Overland, Missouri; two grandchildren, Khristine Eley, St. Charles, Missouri and Haley Miller, Argyle, Texas; one great-grandchild, Skyy Collins, West Plains; one brother, Jack Heath, Elizabeth, Kentucky; two sisters, Pearl Lung, Sage, Arkansas and Linda Layton, St. Louis, Missouri; and extended family and friends.
Her parents, one daughter, Kimberly Ann Miller, one granddaughter, Brianna Fernow and one brother, Donnie Turner, preceded her in death.
Visitation will be from 1:00 until 2:00 p.m., Saturday, at Robertson-Drago Funeral Home.  Memorial contributions may be made to Homeland Cemetery and may be left at or mailed to Robertson-Drago Funeral Home, 211 West Main, West Plains, MO  65775.