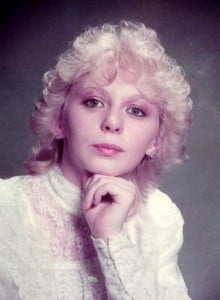 Cathy Rae Duke, 48, Caulfield, Missouri, passed away at 7:38 p.m., Friday, May 6, 2016 at Ozarks Medical Center.
She was born September 24, 1967, at West Plains, Missouri, to Blake Hoopes and Sharon Johnston Hoopes.  On September 2, 2005, she was married at Salem, Arkansas to Earl Duke.  She loved animals and enjoyed playing croquet.  Mrs. Duke attended South Fork Church.
She is survived by her husband, Earl Duke; step-son, Cameron Duke; her mother, Sharon Wells; mother-in-law, Ivory Duke; grandmother, Sally Hoopes; one brother, Joby Hoopes and wife, Kimberly; one sister, Heather Ogden and husband, Colby; aunt, Cathy Downen; nieces and nephews, Shavahn Boyle, Tiffany Hale, Keegan Hoopes and Evin Wake; great-aunts and great-uncle, Mary Ann Barks, Anna Mae Shannon and Steve Johnson; and one great-niece and two nephews.
Her father, maternal grandparents, Cecil and Freda Johnston; paternal grandfather, George A. Hoopes, uncle, Joe Johnston, father-in-law, Marlin Duke, Sr. and brother-in-law, Marlin Duke, Jr., precede her in death.
Arrangements under the direction of Robertson-Drago Funeral Home.