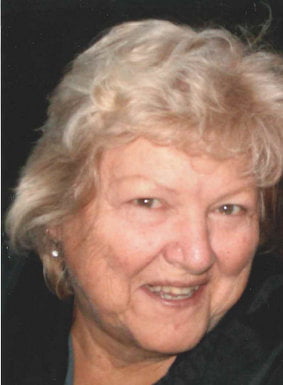 Graveside services for Cledith Maxine Hawkins, 77, West Plains, Missouri will be held at 2:00 p.m., Friday, February 6, 2015, at Dripping Springs Cemetery, under the direction of Robertson-Drago Funeral Home.
Mrs. Hawkins died at 8:56 p.m., Saturday, January 31, 2015, at Baxter Regional Medical Center.
She was born September 18, 1937, at Seminole, Oklahoma, to Clinton Angus "Bud" Gould and Edith Josephine Turner Gould. Mrs. Hawkins attended Crowder College where she obtained an Associate's Degree. She was the owner and operator of Hawkins Bookkeeping for forty-nine years, was a member of the Am Vets Ladies Auxiliary and a board member of Dripping Springs Cemetery. Mrs. Hawkins was a longtime member of Dripping Springs Church.
She is survived by her significant other, Larry Harris, West Plains, Missouri; two children, Wendell Hawkins, significant other, Dena Doolin, Caulfield, Missouri and Gordon Hawkins, wife, Tambra, Moody, Missouri; six grandchildren, Jesse Hawkins, Natalie Hawkins, William David Hawkins, Mitchell Allen Barton and wife, Ashley, Tonya Renee Fare, husband, Matthew and Justin Wayne Hawkins, and significant other, Jessica Parker; four great-grandchildren; two brothers, Clifford Gould, wife, Kay, Viola, Arkansas and Ron Gould, wife, Linda, West Plains, Missouri; two sisters, Velma Rieck, husband, Wilfred, West Plains, Missouri and Tempa Worsham, Viola, Arkansas; and several nieces and nephews.
Her parents, two brothers, Clinton Alvin Gould and Denny Gould and one sister, Gracie Mae Tucker, precede her in death.
Visitation will be held from 6:00 until 7:00 p.m., Thursday at Robertson-Drago Funeral Home. Memorial contributions may be made to Dripping Springs Cemetery, and may be left at Robertson-Drago Funeral Home.