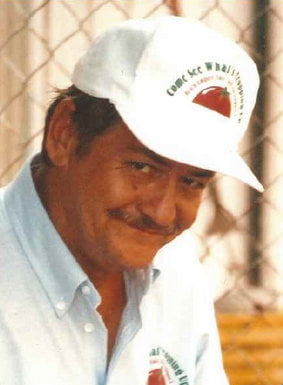 A Memorial service for William Dale Wake, 71, Pomona, Missouri, will be held at 2:00 p.m., Monday, February 2, 2015, in the Rose Chapel at Robertson-Drago Funeral Home.
Mr. Wake died at 8:40 p.m., Wednesday, January 28, 2015, at his home.
He was born November 16, 1943, at Willow Springs, Missouri, to Manuel T. Wake and Rosie A. Collins Wake. On November 15, 1969, he was married at Springfield, Missouri, to Kathryn Byrnes. Before his retirement, Mr. Wake was employed with Ozark Empire Fairgrounds. Mr. Wake was of the Catholic faith.
He is survived by two children, William James Wake, wife, Marisa and Lorree Allen, husband, Bryan, all of Springfield, Missouri; four grandchildren, Kaitlynn Keller, Kelsey Wake, Gavin Allen and Camden Wake; four brothers, Ernest T. Wake, wife, Mabel, Leslie L. Wake, Leroy Wake, wife, Joan and Jim Wake, wife, Jeanne, all of Cabool, Missouri; one sister-in-law, Linda Wake, Willow Springs, Missouri; and many nieces and nephews.
His parents, one brother, Doyle Wake, one sister, Julie A. Moore and one brother-in-law, Herman Moore, precede him in death.