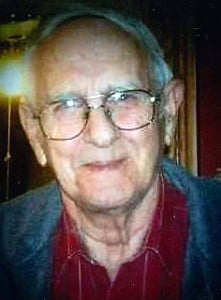 Funeral services for Clifford Wayne Collins, 80, Willow Springs, Missouri, will be held at 10:00 a.m., Tuesday, December 29, 2015 in the Rose Chapel, Robertson-Drago Funeral Home.
Mr. Collins died 11:05 p.m., Wednesday, December 23, 2015 in Cox Medical Center South, Springfield, Missouri. He was born April 21, 1935 at Pomona, Missouri to William "Bill" Collins and Ella Collins. On July 28, 1956, Mr. Collins was married to Barbara Jean Collins who preceded him in death on April 1, 1998. Before his retirement, Mr. Collins was a truck driver; he enjoyed working on old tractors, attending public auctions and fishing. He was a member of the Baptist faith.
He is survived by his daughter, Nancy Wallace, husband, Gary, Moody, Missouri; two grandchildren, Kris Bartlett, Huntsville, Arkansas and Kevin Collins, Moody, Missouri; two great-grandchildren, Azella Bartlett and Amillia Bartlett; two sisters, Deloris Brotherton, husband, Norman and Rita Roper, both of West Plains, Missouri; sister-in-law, Grace Collins, West Plains, Missouri; and several nieces and nephews.
His parents, wife, two sons, Delbert Wayne and Dwight Eugene Collins, daughter-in-law, Nancy Collins and three brothers, Melvin, Eldon and Gene Collins, precede him in death.
Visitation will be from 6:00 until 8:00 p.m., Monday, December 28th, at Robertson-Drago Funeral Home. Burial will be in the Buff Cemetery. Memorial contributions may be made to the Buff Cemetery and left at Robertson-Drago Funeral Home.