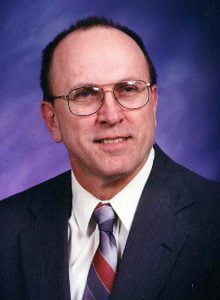 A memorial service for Dalone "Bobby" Swartz, 71, West Plains, Missouri, will be held at 11:00 a.m., Saturday, November 12, 2016 at Union Grove General Baptist Church.
Mr. Swartz passed away at 2:40 p.m., Saturday, November 5, 2016 at his home.
He was born August 3, 1945, at York, Pennsylvania, to Howard Swartz and Sylvia Elizabeth Fishel Swartz.  He graduated from Hereford High School, Parkton, Maryland and on September 5, 1964, he was married in Baltimore County, Maryland, to Joan Cooper.  He enjoyed farming, building, restoring equipment and loved traveling. Before his retirement, Mr. Swartz was employed with John Deere Distribution Center, formerly of Timonium, Maryland and Harley-Davidson, York, Pennsylvania.  He was a former member of Stablers United Methodist Church, Parkton, Maryland, Green Mount United Methodist Church, Glen Rock, Pennsylvania and a current member of Union Grove General Baptist Church, Crider, Missouri.
He is survived by his wife of fifty-two years, Joan Swartz, of the family home; his canine buddy, Spanky; two brothers, including William Swartz and wife, Pat, Boaz, Alabama; brother-in-law, Lewis Cooper and wife, Janice, Conyers, Georgia, special cousin, Joe Woodring and wife, Ann, York, Pennsylvania; special friends, Don Albright, Dover, Pennsylvania and Amy and Ron Gantz, Glen Rock, Pennsylvania; and four nieces and four nephews.
His parents and beloved brother Donald Swartz, Sr. preceded him in death.
Memorial contributions may be made to Union Grove Cemetery or St. Jude's Children's Research Hospital and may be left at Robertson-Drago Funeral Home.