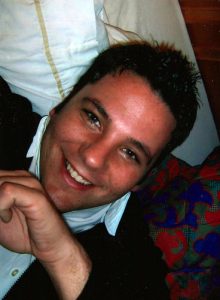 A memorial service for Nathan Gary Goure, 34, Springfield, Missouri, will be held at ­­­­­­­­­­­10:00 a.m., Friday, November 18, 2016 in the Rose Chapel at Robertson-Drago Funeral Home.
Mr. Goure passed away Wednesday, November 9, 2016 at his home.
He was born June 25, 1982, at Denver, Colorado, to Gary and Carolyn Goure.  Mr. Goure enjoyed playing baseball and co-ed softball; he lived his life for St. Louis Cardinals, he didn't miss watching the games and attended some as well.  Nathan also enjoyed spending time with friends on the river and being with his best friend, Missy, who was a big part of his life.
He is survived by his sister, Becky Goure, Springfield, Missouri; cousins, Chad Heston and Ashley Heston, West Plains, Missouri; grandparents, Bob and Belva Trebelcock, Caulfield, Missouri; grandmother, Jean Heston, Springfield; two nephews, Landon Goure and Peyton Heston; niece, Libby Heston; aunts and uncles, Larry Goure and wife, Linda; Mike Goure, wife, Annette all of West Plains; Dirk Heston, Springfield, John Heston and wife, Linda, State of Virginia; Kirk Heston and wife, Sheila, State of Nevada, Bart Heston, Springfield, Karen Grunder, West Plains and Joani Heston, Springfield; and several cousins.
His parents, grandfather, Wayne Heston, one aunt, Jacklyn Heston and one cousin, Robert Goure, precede him in death.
Memorial contributions may be made to the family and may be left at Robertson-Drago Funeral Home.