Dr. Thomas Nelson Thomas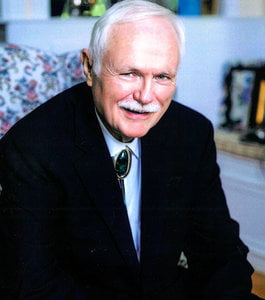 A memorial service for Thomas Nelson Thomas, M.D., 80, West Plains, Missouri, will be held at 2:00 p.m., Thursday, June 24, 2021 in the Rose Chapel at Robertson-Drago Funeral Home. 
Dr. Thomas passed away at 9:40 a.m., Tuesday, June 15, 2021, at St. Louis University Hospital. 
He was born January 6, 1941, at Oklahoma City, Oklahoma, to Dr. O. D. Thomas and Dr. Adele Simmons Thomas.  On November 5, 2011, he was married at St. Louis, Missouri, to Liudmyla Seropian.  Dr. Thomas touched and helped many people throughout his medical practice of over fifty years.  Dr. Thomas was employed at Ozarks Medical Center for several years.  He dreamt of continuing his work, but his time was cut short. 
He is survived by his wife, Liudmyla Thomas, of the family home; one brother, Timothy Thomas and wife, Linda, St. Louis; one sister, Martha Brown and husband, Carl, St. Louis; and two nieces. 
His parents preceded him in death.   
Burial will be in Howell Memorial Park Cemetery.