Larry Joe Scribner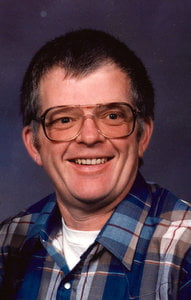 A memorial service for Larry Joe Scribner, 66, Ava, Missouri, will be held at 2:00 p.m., Saturday, July 3, 2021, at Walnut Grove General Baptist Church.  The family will receive their friends beginning at 1:00 p.m.
Mr. Scribner passed away at 7:57 a.m., Monday, June 14, 2021, at Heart of the Ozarks Healthcare, Ava, Missouri. 
He was born June 25, 1954, at Scotts Bluff, Nebraska, to Raymond Scribner and Francis Hammons Scribner.  The family moved to the Cross Roads area of Missouri where Larry attended Plainview Elementary School and graduated from Ava High School in 1973.  After high school he went to Arkansas and began working at Emerson Electric, then moved with his parents to Essex, Iowa and became a truck driver.  In 1994 Larry met and married Donna Johnson and moved back to Ava, Missouri where he drove a truck for Heath & Son until 2008, when his health failed.  Mr. Scribner was a member of Walnut Grove General Baptist Church where he drove the church van to pick up children for services. 
He is survived by his wife, Donna Scribner, of the family home; step-son, Bryan Johnson, Ava, Missouri; four grandkids, Konnor, Karson, Taelyn and Gavin; two adopted sons, Christopher Scribner and Larry Joe Scribner, Jr., both of Springfield, Missouri; and three sisters-in-law, Sue Smith, Springfield, Missouri, Judy Wilson and husband, Rodger, Ava, Missouri and Marsha Blakey, Sparta, Missouri. 
His parents and his father-in-law, Bernie Smith, preceded him in death. 
Arrangements under the direction of Robertson-Drago Funeral Home.