Eloise Joan Norberg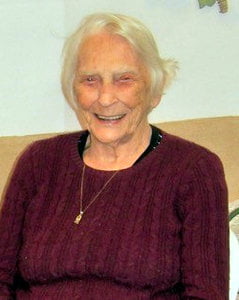 Eloise Joan Norberg, 94, West Plains, Missouri, passed away at 3:00 a.m., Sunday, August 13, 2023, at West Vue Nursing Center.  
She was born April 24, 1929, at Erie, Pennsylvania, to Gustav Frederick Luther Lindstrom and Ruth Edquist Lindstrom.  Eloise volunteered as a Senior Girl Scout Leader for twenty-five years in Jamestown, New York.  She was very proud that she had four Lutheran ministers in her family, as she was a lifelong member of the Lutheran Church.  She enjoyed spending her free time doing crafts and loved traveling with her friends.
She is survived by one son, Steve Norberg and wife, Sally, West Plains, Missouri; five grandchildren; eight great-grandchildren; two special friends, Jan Crews and Dottie Skinner, both of Bessermer, Alabama; and her thirteen year old cat, Lilla Venn. 
Her parents, former husband, Norman Norberg and one brother, Reverend Paul Lindstrom, preceded her in death.  
Arrangements under the direction of Robertson-Drago Funeral Home.