Elsie Virginia Lindquist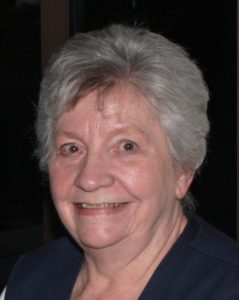 Elsie Virginia Shores Lindquist, 81, West Plains, Missouri, passed away at 8:10 a.m., Monday, November 15, 2021, at Pleasant Valley Manor.
Mrs. Lindquist was born December 9, 1939, at Chambersburg, Pennsylvania, to Frank Shores and Nettie Newell Shores.  She was the youngest of seven children.  On December 7, 1954, she was married at Chambersburg, Pennsylvania to Thomas Paul Lindquist, who preceded her in death September 26, 2007.  Mrs. Lindquist resided in Fort Walton Beach, Florida, for many years and considered it home.  She moved to West Plains four years ago to be near family as her health began to decline.
She is survived by three children, Jeanne Winter, West Plains, Missouri, Cindy Veith and husband, Michael, Frederic, Wisconsin, and Tom Lindquist, Jr., Neptune, New Jersey; five grandchildren; eleven great-grandchildren; and two great-great-grandchildren.
Her parents, husband, and siblings preceded her in death.