Michael Lee Williamson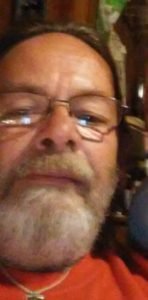 Michael Lee Williamson, 63, Pomona, Missouri, passed away at 11:06 a.m., Tuesday, November 16, 2021, at his home.
Mr. Williamson was born October 24, 1958, at Ardmore, Oklahoma, the son of James Williamson and Janette Grey.  He was a wonderful, caring man, husband, and grandfather.
He is survived by his life partner, Katherine Johnson; two children, Jeffery and Sierra; four step-children, Ernest, Mary, Eva, and Kevin; eleven grandchildren; and two sisters, Sherry Williamson Carr and Antonette Strickland.
His parents, one brother, Terry Williamson, and one sister, Toni Williamson, preceded him in death.