Hannah Lee Grisham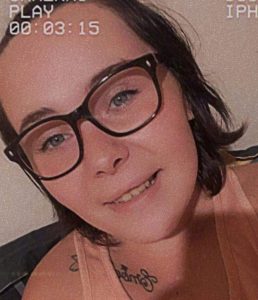 A celebration of life for Hannah Lee Grisham, 22, West Plains, Missouri, will be held from 4:00 p.m. to 6:00 p.m., Friday, December 9, 2022, at Trinity Worship Center in West Plains, Missouri  
Ms. Grisham passed away at 12:46 p.m., Friday, December 2, 2022, at CoxHealth in Springfield, Missouri.
She was born October 28, 2000, at West Plains, Missouri, to Gary and Kim (Pate) Grisham.  Hannah was a unique person who marched to the beat of her own drum.  She was a great mother, and she was always trying to find ways to be an even better mother.  Hannah loved her children very much.
She is survived by three children, five-year-old Emberly Grisham, three-year-old Renesmae Grisham, and seven-month-old Zepplelin Grisham, all of West Plains, Missouri; one brother, Sargon Morningstar and spouse, Finn, West Plains, Missouri; three sisters, Tifiny Swedensky and spouse, Charles, state of Virginia, Angelica Adelsberger and spouse, Brock, West Plains, Missouri, and Jamee Grisham, Springfield, Missouri; and nine nieces and nephews, including Myles and Maddox of West Plains, Missouri.
Memorial contributions may be made to Isabel's House Crisis Nursery and may be left at or mailed to Robertson-Drago Funeral Home, 211 West Main, West Plains, MO  65775.