Harvey Coldiron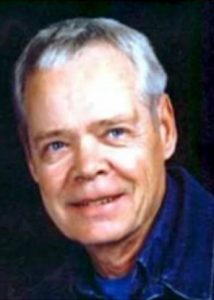 A private graveside service for Harvey Walter Coldiron, 84, West Plains, Missouri, will be held at State Line Cemetery, under the direction of Robertson-Drago Funeral Home.
Mr. Coldiron passed away at 11:47 a.m., Saturday, April 18, 2020 at his home.
He was born December 2, 1935, at West Plains, Missouri, to Walter Irvin Coldiron and Carmel Wilma Dykes Coldiron.  On April 30, 1980, he was married at Alton, Missouri, to Patricia Hannah.  Mr. Coldiron was a hard worker and owned Service Master for thirty-two years.  He loved his family and his dogs.  Harvey loved to fish and hunt; he was great with shooting guns, some say he was a sharp shooter.  Mr. Coldiron attended Central Church of Christ
He is survived by his wife, Pat Coldiron, of the family home; three children, Lee Coldiron and wife, Chrissy, Ozark, Missouri, Zona Starr, Tulsa, Oklahoma and Cheryl Butler and husband, Benny, West Plains; eight grandchildren; seven great-grandchildren; and several nieces and nephews.
His parents, one son, Earnest Ray Coldiron, one granddaughter, Nichole Coldiron and one brother, Paul Coldiron, preceded him in death.
Memorial contributions may be made to Hatfield Cemetery and may be left at Robertson-Drago Funeral Home.