Helen Jean Peaker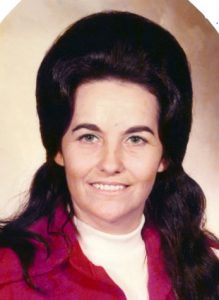 A memorial service for Helen Jean Peaker, 80, West Plains, Missouri, will be held at 2:00 p.m., Friday, March 4, 2022, in the Rose Chapel of Robertson-Drago Funeral Home.  
Mrs. Peaker passed away at 3:50 p.m., Wednesday, February 23, 2022, at West Vue Nursing Center.
She was born April 23, 1941 at Gainesville, Missouri, to Hubert Hicks and Lillian Collins.  On July 7, 1987, she was married at Salem, Arkansas, to Chadwick Peaker.  Over the years, she worked for Conaway-Winter and International Shoe Company.  Mrs. Peaker enjoyed antiquing and going to yard sales.  She was of the Christian faith.
She is survived by her husband, Chad Peaker; three children, Mike Barks, Ray Barks and wife, Cindy, and Tim Barks and wife, Karen; seven grandchildren, Lori Barks, Jason Collins, Chantell Lambert and husband, Corey, Chris Barks, Brad Barks and wife, Moira, Jason Wilbanks, and Cody Wilbanks; ten great-grandchildren; two great-great-grandchildren; one brother, T.J. Breewood; two sisters, Sherlie Schmidt and husband, Bob, and Jan Kelly; and numerous nieces and nephews.
Her parents, one son, Verlin Barks, and two brothers, Bill Hicks and Ronnie McCullen, preceded her in death.
Burial will be at New Liberty Cemetery at a later date.