Helen Wilborn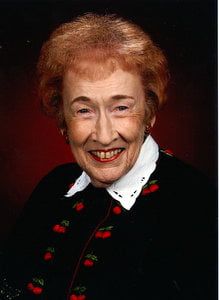 Graveside services for Helen S. Wilborn, 97, West Plains, Missouri, will be held at 2:00 p.m., Saturday, June 19, 2021 at Mackey Cemetery, under the direction of Robertson-Drago Funeral Home. 
Mrs. Wilborn passed away at 12:30 a.m., Thursday, June 17, 2021, at her home at West Vue Green House Homes. 
She was born August 4, 1923, at West Plains, Missouri, to William Henry and Edith Moss Buren Stoke.  Helen graduated from West Plains High School in 1941 and attended Jr. College of Kansas City.  She was employed by General Foods Corporation and was transferred by them to Dallas in 1953 to help establish their Southwest Regional offices.  On May 4, 1962, she was married at Dallas, Texas, to Sam J. Wilborn, who preceded her in death on September 30, 2020.  Due to Mr. Wilborn's business transfers, they lived in several locations in Texas.  While living in Amarillo, Helen was employed in the oil industry and was a very active member of the Desk and Derrick Association.  The early retirement years were spent in Austin, Texas.  During these years, she and her husband spent time traveling to both foreign and domestic locations.  In 2001, Mrs. Wilborn returned with her husband to West Plains.  She was of the Methodist faith and during her early years was very active in the choir and young adult departments of the church. 
She is survived by nieces, nephews and many friends. 
Her parents, husband and one sister, Grace Lampitt, preceded her in death.