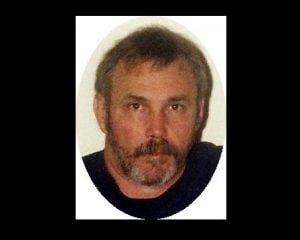 A celebration of life service for Jack Anderson, 71, Munford, Tennessee, will be held at 6:30 p.m., Friday, June 2, 2017, at Calvary Pentecostal Tabernacle, West Plains, Missouri.
Mr. Anderson was called home to Heaven on January 30, 2017, after a long courageous battle with lung cancer and agent orange.
He was born September 15, 1945, at West Plains, Missouri, to John Dexter Anderson and Lela Maxine Judd.
After high school he served six years with the United States Army and Marine Corp.  Jack was stationed in Germany, Fort Polk, Louisiana and with a tour in Vietnam.  He received several medals including a Purple Heart.
Survivors include his wife Betty; Jack had previously  been married to LaVerna  Williams, and Tina Baroni; three children, Tiffany Murrell and husband, Jake, Natalie Anderson and Gregory Anderson, all of the State of California; one brother Larry Anderson and wife, Norma, San Diego, California; four sisters, Wanda Majernik and husband, Bob, Jefferson City, Missouri, Kathy Rumfelt and husband, Chuck, Statham, Georgia, Karen Belcher, West Plains, Missouri and Barbara Needs, Mendota, Illinois; four grandchildren, Cooper, Hudson, Violett and Maverick, all of State of California; five aunts, Joyce Gualandi, Mendota, Illinois, Dollie Wadlow and husband, Jim, Carolyn Judd, Vida Hall and Mable Judd, all of West Plains, Missouri; one uncle, David Ford, Peace Valley, Missouri; and several nephews, nieces, and cousins.
He was preceded in death by his parents, two sons James Dale and Christopher Scott, grandparents Ogle & Olive Judd, one sister, Marilyn Barnett, two brothers-in-law, Larry Watson and Steve Belcher, one aunt, June Ford, three uncles,  Melvin, Lon and Len Judd and wife, Elsie.