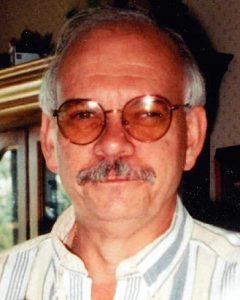 A private service for Donavan Lee Metzger, 70, West Plains, Missouri, will be held at a later date at Howell Memorial Park Cemetery, under the direction of Robertson-Drago Funeral Home.
Mr. Metzger passed away at 10:29 a.m., Friday, May 26, 2017 at his home.
He was born June 19, 1946, at Warsaw, Indiana, to Herbert Lyman Metzger and Norma Jean Cox Metzger.  He graduated from West Plains High School with the Class of 1964.  Mr. Metzger studied at University of Missouri at Rolla, and then finished his education in San Bernardino, California.  Don was a logistics engineer for McDonnell Douglas and Rockwell International.  He worked on the Apollo, Challenger and the D-10 projects where he held top secret clearance.  On January 28, 1966, he was married at West Plains, Missouri, to Loretta Crawford.  They were married for fifty-one years and were blessed with a daughter, Traci Metzger Willison.  He was a Life Master Bridge Player and established bridge clubs at McDonnell Douglas and hosted several international tournaments.  In 1991 his team represented the United States in Canada in the World Tournament.  In 1986, Don returned to West Plains; he and Loretta purchased Melinda's Hallmark Shop.  He enjoyed operating the shop for twenty-five years alongside his wife and always enjoyed the customers as they enjoyed his quick witted humor.  Mr. Metzger was fascinated with the financial world, a passion he enjoyed studying and discussing.
He was extremely proud of his four wonderful grandchildren, Mayce Willison Allen and husband, Nickolas, Kale, Griffin and Jackson Willison.  He enjoyed his three dogs, Bessie, Lexie and Jenna.
He is survived by his wife, Loretta; one daughter, Traci Metzger Willison and husband, Shane, Thayer, Missouri; brother-in-law and sister-in-law, Bill and Kathy Stine; one nephew, Matt Stine and his family; and special friends, Paula and David Coy.
His parents and father-in-law and mother-in-law, Leota and Harlin Crawford and one stillborn daughter, Margaret Ann, precede him in death.
Memorial contributions may be made to the St. Jude's Children's Research Hospital or any charity of choice and may be left at Robertson-Drago Funeral Home.