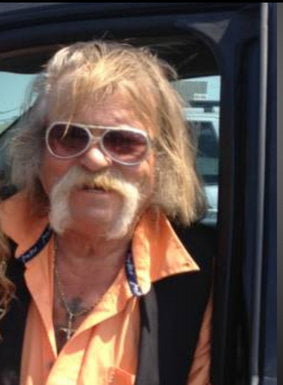 A private celebration of life service for James Calvin "JC" Dodge, Jr., 72, West Plains, Missouri, will be held by the family.
JC died from a long illness at 6:40 a.m., Sunday, August 17, 2014, at Ozarks Medical Center.
He was born August 8, 1942, at Rockland, Massachusetts, to James Calvin Dodge and Lindy Lutheran Dodge. On June 15, 1962, he was married to his beautiful wife, Margaret "Peggy" Clifford. JC owned his own trucking company, worked as a heavy equipment operator and was a teamster. He was a very hard worker and loved life. He taught his family to respect others and to work hard. He often said "do as I say and not as a do because there are things your eyes and ears shouldn't see". JC loved animals and throughout his life surrounded himself with horses, dogs, goats and livestock. He enjoyed Harley Davidson motorcycles and in his younger years they were his only means of transportation. He always looked his children in the eyes when he spoke and taught them that is a sign of honesty and respect. He was loved and will be greatly missed by his family and friends.
He is survived by his wife, Margaret "Peggy" Dodge, West Plains, Missouri; five children, James Dodge, wife, Peggy, Willow Springs, Missouri, John S. Dodge, wife, Beth, Mountain View, Missouri, Jeff Dodge, State of California, Janine Griffin, husband, Lester, State of California and Joyann Cabrera, husband, Rudy, State of California; eight grandchildren, James Dodge, Jr. Nicole Marie Dodge, Katlyn Leigh Dodge, Chad Scott Dodge, Tyler Griffin, Courtney Griffin, Landon Faulkner and Wyatt Scott Dodge; one great-grandchild, Kyah; and one sister, Lindy Holt, Henson, Massachusetts.
His parents precede him in death.
Arrangements under the direction of Robertson-Drago Funeral Home.