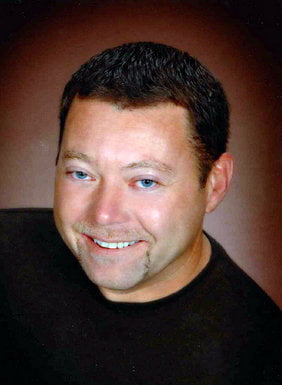 Graveside services for Rodney Alan Jarvis, 46, West Plains, Missouri, will be held 2:00 p.m., Wednesday, August 20,2014 at the Baptist Hill Cemetery near Bakersfield, Missouri under the direction of Robertson-Drago Funeral Home.
Mr. Jarvis died 9:00 p.m., Tuesday, August 12, 2014 at his home. He was born March 18, 1968 at West Plains, Missouri to Peggy Williams Jarvis-DeShazo and the late Jerry Lee Jarvis.  He graduated from the Bakersfield High School and had attended real estate school. He had owned and operated a Century 21 Real Estate office, was owner of several rental properties and had worked at the Moody Service Station and Grocery. Mr. Jarvis had served as the president of the West Plains Board of Realtors, loved antiques, gardening and was a great interior designer.  He had a big sense of humor, loved his family very much and enjoyed spending time with family, friends and his favorite boys, Gordy and Boomer.  Mr. Jarvis had attended the Elijah Church of Christ.
He is survived by his mother, Peggy Jarvis-DeShazo, Moody, Missouri; his sister, Sonya Hubbard, husband, Doug, West Plains, Missouri;  nieces and nephews, Kasey Friend, husband, Davin, Nikki Jarvis, Kaiyla Holt, husband, Edmond, Kyle Jarvis, special friend, Olivia, Sean Jarvis, wife, Jennifer, Jeremy Jarvis, wife,  Kirsten, Stephanie Nelson, husband, Trace, Nicole Hubbard and Dillon Hubbard;  uncle, Jack Williams, wife, Lexie;  many special cousins; best friend, Tina Joice and very special friends, Travis, Dalton and Josh.
His grandparents, father, and two brothers, Ricky Lynn Jarvis and Rex Kevin Jarvis, precede him in death.
Rod was loved very much by his family and friends and will be truly missed.
Visitation will be from 6:00 until 8:00 p.m., Tuesday, August 19th, at Robertson-Drago Funeral Home. Memorial contributions may be made to the Baptist Hill Cemetery and left at Robertson-Drago Funeral Home.