James Earl Wilson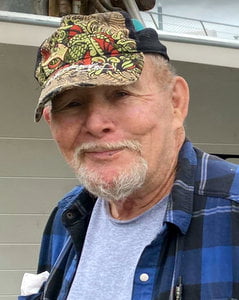 Graveside services for James Earl Wilson, 80, Buffalo, Missouri, will be held at 10:00 a.m., Monday, November 15, 2021 at Cureall Cemetery, under the direction of Robertson-Drago Funeral Home.  
Mr. Wilson passed away at 4:00 p.m., Tuesday, November 9, 2021, at Cox Medical Center South, Springfield, Missouri.  
He was the son of Dorothy and James T. Wilson, Jr. and was born on January 11, 1941, at Hocomo, Missouri.  He graduated from Osage High School, Kansas City in 1959.  Mr. Wilson was a veteran, having served with the United States Army.  He loved hunting, fishing and anything outdoors and enjoyed spending time with family and cookouts.  He was also a poet and was a member of the Christian County Moose Lodge 2396.  Mr. Wilson attended Six Mile Baptist Church, Sibley, Missouri.
He is survived by one son, Kevin Wilson and wife, Joyce, Buffalo, Missouri; two grandchildren, Nicole Schroeder and husband, Ehren, Fair Grove, Missouri and Austin Price, Buffalo, Missouri; and two great-grandchildren, Evelyn Grace (Evie) Schroeder and Drake Easton Schroeder. 
His Dad, James and Mother, Dorothy, preceded him in death.  
Memorial contributions may be made to any charity of choice and may be left at or mailed to Robertson-Drago Funeral Home, 211 West Main, West Plains, MO  65775.