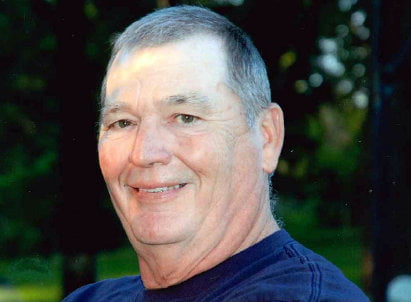 A Celebration of Life-Birthday Party in memory of James "Jim" Lynn Cook, 68, West Plains, Missouri, will be held Tuesday, March 31, 2015 at the Faith Chapel Freewill Baptist Church.  Memorial services will be from 6:00 until 7:00 p.m. and birthday cake, ice cream and visitation will be from 7:00 until 9:00 p.m.  The family would like for you to bring your favorite story to share with the family and help celebrate Jim's 69th birthday.
Mr. Cook died 7:18 p.m., Sunday, March 8, 2015 at Ozarks Medical Center.
He was born March 31, 1946 at West Plains, Missouri, to Russell Francis Cook and Vera Mae Hamlin Eaves Cook.  He attended the Rankin Trade School of St. Louis, Missouri and on October 9, 1965 was married at West Plains, Missouri to Barbara Jolliff.  For thirty-five years he was the owner and operator of C & H Garage and was also co-owner of the West Plains Floral and Balloonery.  Mr. Cook was of the Baptist faith.
He is survived by his wife, Barbara Cook, of the family home; four children, Teresa Lynn Uminn, husband, Douglas, David Russell Cook, wife, Crystal, Michael Wayne Cook and Isobel Mae Cook, all of West Plains, Missouri; five grandchildren, Lauren Elaine Cook, Megan Danielle Uminn, Ravin Hope Cook, Hayden Paul Cook and Mason James Cook; brother-in-law, Jimmy Jolliff, wife, Pat, West Plains, Missouri; sister-in-law Judy Jolliff, Anderson, Indiana; and several nieces and nephews.
His parents, father-in-law and mother-in-law, Cecil & Mattie Jolliff and brother-in-law, Bobby Wayne Jolliff, precede him in death.
Memorial contributions may be made to Ronald McDonald House or St. Jude's Children's Hospital and left at Robertson-Drago Funeral Home.