Jerry Lee Moss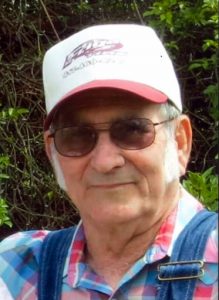 A Celebration of Life for Jerry Lee Moss, 73, West Plains, Missouri, will be held from 12:00 p.m. to 4:00 p.m., Sunday, April 3, 2022, at the Fairview School Gymnasium.
Mr. Moss passed away at 4:02 a.m., Tuesday, March 22, 2022, at his home.  
He was born October 28, 1948 at Elijah, Missouri, to Curtis Lee Franklin Moss and Inis Sue Gunter Moss.  On December 31, 2000, he was married at West Plains, Missouri to Janice Croney.  Mr. Moss enjoyed fishing and family get-togethers.
He is survived by his wife, Janice (Croney) Gunter-Moss, of the family home; children, Neal Moss, Justin Moss and wife, Jill, Sarah Branstetter and husband, Terry, David Gunter, Tammy Schulz and husband, Ricky, Regina Skinner and husband, Lee, Levi Gunter, and Lacey Brotherton and husband, Casey; fifteen grandchildren; nine great-grandchildren; one brother, Kenny Moss and wife, Ginger; one sister, Karen Rickard and husband, Cliff (Skip); one uncle, Lee Moss; thirty-two nieces and nephews; and numerous cousins.
His parents, grandparents, sister, Judy Burris, brother, Donnie Moss, and son-in-law, Troy Pistole, preceded him in death.