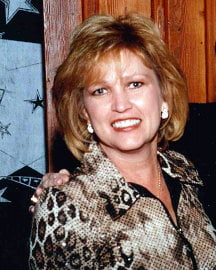 Joanne Abbey, West Plains, Missouri, passed away in her home on Saturday, February 25, 2017. Joanne was born August 6, 1950 to Charles Evertt Abbey and Cheryl Jean Abbey Haskell.
Joanne was preceded in death by her father, Charles Evertt Abbey, her mother, Cheryl Jean Abbey Haskell, and her brother, Charles Jesse Abbey.
Joanne is survived by her children, Jamie Horton and partner, Mark Gomez, Josh Horton and partner, Becky Huckabay; grandchildren, Taylor Horton, Teressa Freeman, Jason Horton and Jeremy Horton; great-granddaughter, Jessa Horton; siblings, Doyle and Betty Abbey, Gene and Marsha Abbey, Rebecca S. Abbey, Jay and Marlene Abbey, Mark and Leanne Abbey; and Joanne's long time friend and companion, Joe Spears, West Plains.
Joanne shared her zest for love of her family, friends and community through cooking and entertaining in her home and so much more.
The Family will be having "A Celebration Of Life" for Joanne at her home, 1103 West Main Street, West Plains, Missouri, beginning at 2:30 p.m., until 5:30 p.m., on Saturday, March 18th.
Our tears for Joanne will fall beyond an eternity.