John Jason Knox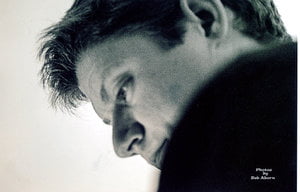 Funeral services for John Jason Knox, 41, of Springfield, Missouri, will be held at 10:00 a.m., Saturday, July 3, 2021 in the Rose Chapel, at Robertson-Drago Funeral Home. 
He joined his Savior, Jesus Christ, family and friends on June 28, 2021 in Heaven.
He was born July 28, 1979 at Houston, Missouri to John Robert Knox and Patricia Jean Aborn Knox.  About two weeks ago Jason asked his mother and daughter to pray with him. After praying, he said, "God is good and I am good with God." Jason had one beautiful daughter, Alison Leigh Knox. He loved Alison to the moon and back. She was the most important person in his life, even though she usually beat him at board games. They loved watching movies together and going swimming. Jason also loved Alison's half sister, Alivia Grace Bradford. He spent the afternoon before his death with both girls at Dairy Queen and the playground.
Jason is survived by his daughter, Alison Leigh Knox, Springfield; his mother Patricia Knox, Springfield; uncle Tom and aunt Debra Knox, Mountain Home, Arkansas; and many friends. 
He was preceded in death by his father, John Knox, his paternal grandparents, Anne and William Knox, his maternal grandparents, Lorene and Robert Aborn (Nanny and PA) and two uncles, Bob and Chuck Aborn.  
Visitation will be held from 6:00 until 8:00 p.m., Friday, at Robertson-Drago Funeral Home.  Burial will be in the Oak Lawn Cemetery.  Memorial contributions may be made to St. Jude's Children's Research Hospital and may be left at or mailed to Robertson-Drago Funeral Home, 211 West Main, West Plains, MO  65775.