Joyce Laverne Ledbetter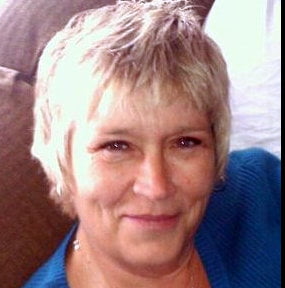 Funeral services for Joyce Laverne Ledbetter, 63, West Plains, Missouri, will be held at 10:00 a.m., Friday, June 18, 2021 in the Rose Chapel at Robertson-Drago Funeral Home. 
Joyce passed away at 1:18 p.m., Monday, June 14, 2021, at Missouri Baptist Medical Center, St. Louis, Missouri. 
She was born September 23, 1957, at Twin Falls, Idaho, to Lewis Callahan and Pansy Louise Hayes Callahan.  Joyce was a Court Clerk for the West Plains Police Department for many years; she enjoyed her job and her many friends.  She was a loving mother to many; her family was her greatest joy.  She loved spending time with her grandkids and enjoyed watching their ball games.  Joyce also enjoyed yard sales, the Kansas City Chiefs, St. Louis Cardinals, auctions and helping with carpentry projects.  She was a member of Pottersville Baptist Church. 
She is survived by one son, Jeffrey Ledbetter and wife, Brittany, Pomona, Missouri; one daughter-in-law, Sarah Ledbetter and significant other, Chad French, West Plains; eight grandchildren, Wyatt, Cheyanne, Toby, Westin, Brody, Paisley, Grady, Ruby and many "extra" grandchildren; her father, Lewis Callahan and step-mother, Sharon; two nephews, Shawn and Scott Pringle; and many other family and friends. 
Her mother, one son, Jason D. Ledbetter and one sister, Sherry Pringle, preceded her in death. 
Visitation will be held from 6:00 until 8:00 p.m., Thursday, at Robertson-Drago Funeral Home.  Burial will be in the Howell Memorial Park Cemetery.  Memorial contributions may be made to any charity of choice and may be left at or mailed to Robertson-Drago Funeral Home, 211 West Main, West Plains, MO  65775.