Judy Kay Hergesheimer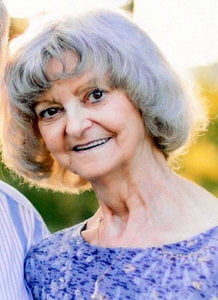 Graveside services for Judy Kay Hergesheimer, 74, Pomona, Missouri, will be held at 1:00 p.m., Friday, April 28, 2023, at St. Joseph Cemetery, under the direction of Robertson-Drago Funeral Home.
Mrs. Hergesheimer passed away at 7:47 p.m., Tuesday, April 18, 2023, at her home.
She was born December 24, 1948, at Willow Springs, Missouri, to William Pelc and Freda Harsen Pelc.  On June 28, 1969, she was married at Rockford, Illinois, to Larry Hergesheimer.  Before her retirement, Mrs. Hergesheimer worked at Regal Beloit.  She enjoyed cooking, gardening, and quilting and loved spending time with her grandchildren.  Mrs. Hergesheimer was a member of St. Joseph Catholic Church, White Church, Missouri.
She is survived by her husband, Larry Hergesheimer, of the family home; two children, Mark Hergesheimer, State of Illinois, and Amie Summers and husband, Jason, West Plains, Missouri; four grandchildren, Cailynne Henry and husband, Cole, Pomona, Missouri, Pierce Summers, Katara Corp, and Nicole Wingler and husband, Damon, all of West Plains; four brothers; six sisters; and several nieces and nephews.
Her parents, two sisters, and five brothers preceded her in death.