Kent Craig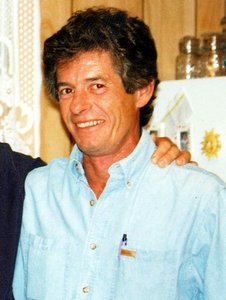 A memorial service for Kent Craig, 63, Beebe, Arkansas, will be held at 2:00 p.m., Saturday, December 17, 2022 at Amy Baptist Church.  Services will be held in Granby, Colorado at a later date.
Kent passed away Monday, December 5, 2022, at his mother's home.  
He was born April 20, 1959, at Bloomington, Illinois, to Charles E. and Vera Jeandeville Wray.  He accepted Jesus as his Saviour at the age of 10.  Kent was a 1977 graduate of Encampment High School, Encampment, Wyoming.  He enjoyed driving the big rigs, worked at a coal mine in Wyoming and Morrow Bros. in Granby, Colorado.  His favorite vehicle was his 40 year old Ford pickup named, Ethyl, because it ran "faster" on higher octane gas. 
He is survived by four daughters, Kerri Bailey, Salem, Arkansas, Kayla Franks and Brandon, Mammoth Spring, Arkansas, Samantha Brasel and Charlee Craig, both of Harrison, Arkansas; six grandchildren; his mother, Vera Jeandeville Craig Thomas; one brother, Keith Craig and Michelle, West Plains, Missouri; and several nieces,  nephews and cousins. 
His fathers, Charles E. Wray and Thomas H. Craig, infant son, James Rhubein Craig, grandson, Tyler, one son-in-law, Randy Bailey, one brother, Michael J. Craig and one sister, Carol Craig, preceded him in death.  
Memorial contributions may be made to Ozark Christian Academy and may be left at or mailed to Robertson-Drago Funeral Home, 211 West Main, West Plains, MO  65775.