Leah Elizabeth Moore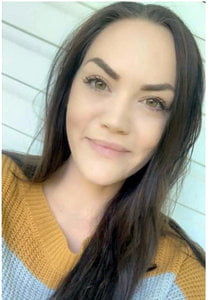 Funeral services for Leah Elizabeth Moore, 27, West Plains, Missouri, will be held at 2:00 p.m., Sunday, March 21, 2021 in the Rose Chapel at Robertson-Drago Funeral Home. 
Leah passed away at 11:30 a.m., Sunday, March 14, 2021, at her home
She was born on April 4, 1993 in Whittier, California the daughter of Troy and Lisa Moore.  Leah was a beautiful, loving and compassionate person.  Leah loved her family, friends, and most of all her two beautiful children, Ryder and Mia. She had a beautiful smile that would light up the room and an infectious laugh that warmed your soul.  Leah loved spending time with her family and truly enjoyed the company of her kids, most of her time was spent with them.  Leah's greatest gift was that she was an exceptionally loving, patient, and caring mother. She loved and adored her children and cared for them exceptionally, she was naturally maternal and knew how to nurture them instantly.  Ryder and Mia were her world.  Leah wanted nothing more for them than to have a wonderful life.
Leah is survived by her beautiful children, Ryder Watts and Mia Moore; mother, Lisa Moore; father, Troy Moore; siblings, Laura Moore, Jackson Moore, and Cooper Moore; grandparents, Charles and Barbara Wolfe, and Regina Cherry; numerous aunts, uncles, cousins and friends.
She will be deeply missed by all who knew and loved her.
Leah will lie in state from 6:00 until 9:00 p.m., Saturday, in the Rose Chapel of Robertson-Drago Funeral Home.  Burial will be in the Howell Memorial Park Cemetery.  In lieu of flowers, memorial contributions may be made to Christos House and may be left at or mailed to Robertson-Drago Funeral Home, 211 W. Main St., West Plains, MO  65775.