Susan Hardin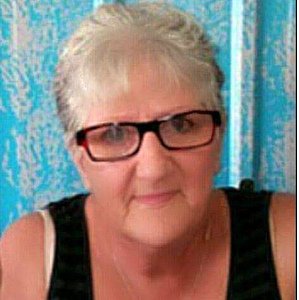 A celebration of life service for Susan F. Parks-Hardin, 66, West Plains, Missouri, will be held at 2:00 p.m., Saturday, March 27, 2021 at Buck Park.  A potluck will follow.
  Susan went to be with family in Heaven on March 14, 2021.  She passed away on a rainy night, her favorite. 
  She was born June 13, 1954, at Kennett, Missouri, to Refard Hubert Parks and Deloris Virginia Ellison Parks.  Susan worked as a nurse, but her most important job was a Mom and Nana, which always came first.  She was a one of a kind; sweet, sassy, sarcastic and ornery as the day is long.  Susan had the best sense of humor.  She would often leave you scratching your head; she had a way with words that would make you wonder if she was complimenting or insulting you and would do so with such grace and a sweet smile that you would take it with a laugh.  She was loved and her presence will be missed by many. 
 She is survived by her son, Tim Hardin and wife, Sarah, Peace Valley, Missouri; her daughter, Tender Ramsey and husband, James; three grandchildren, Jasmine Hoover and husband, William, Jesse Hardin and Mason Ramsey; two brothers, Alva Parks and wife, Teresa and Wesley Parks; three sisters, Sandy Rees and husband, Mark, Rayetta Beach and husband, John and Marie Henry; and several nieces and nephews. 
 Her parents, one son, Johnny Ray Hardin and one grandchild, Ashton, preceded her in death. 
 In typical Susan fashion, wanting the last laugh, she wanted to spend eternity in a moonshine jug, so her wishes will be met.  Memorial contributions may be made to the family and may be left at or mailed to Robertson-Drago Funeral Home, 211 West Main, West Plains, MO  65775.