Leon Monroe Conner II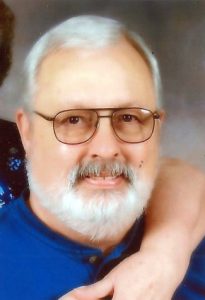 Leon Monroe Conner II, "Butch", to his friends and family, was born August 28, 1942, in Albany, California, to Leon and Leah Pearl Cheek Conner.  He passed away Tuesday evening, November 23, 2021, at home.  Arrangements for his cremation and burial are being made by Robertson-Drago Funeral Home in West Plains.  A private family gathering will be planned for a later date.
The family moved to Sacramento, California, where Butch attended junior high school, and then to Lemoore, California, where he enrolled in Lemoore High School.  In Lemoore, he met his future wife, Gaylia June McLain.  Upon graduation from high school, Butch married his high school sweetheart and joined the United States Air Force.  After boot camp in San Antonio, Texas, he was assigned to Biloxi AFB in Biloxi, Mississippi, Elmendorf AFB in Anchorage, Alaska, Barksdale AFB in Bossier City, Louisiana, and served three tours of duty in Vietnam.  Following his last assignment in Vietnam, he finished his Air Force career at Westover AFB in Chicopee, Massachusetts.  Upon leaving the Air Force, Leon was accepted into University of California-Davis in Davis, California.  He majored in Political Science, earning a Bachelor of Science degree, and began an internship with Bank of America in nearby Woodland, California.  After being accepted into the bank's International Banking Training program, which he passed, he was promoted to Operations Officer and was transferred to branches in London, and then Manchester, England, and Lagos, Nigeria.  Upon returning to the United States, he accepted assignments in St. Louis, Missouri, Chicago, Illinois, and finally San Francisco, California, before retiring from Bank of America and relocating to West Plains, Missouri in 1990, where he and his wife, Gaylia, have lived ever since.  At an early age, he was active in the Methodist Church.  Butch was also active in sports, especially baseball, and remained active in youth baseball as an adult, managing Little League teams for a time.  In his later years, this same passion was focused on his farm, and he enjoyed many an evening observing his "pet cows".  He had ultimately planned to write a book entitled, "COW-OLOGY"!  It was during his farming years when his illnesses struck.  Following angioplasty, he was diagnosed with diabetes that was caused by exposure to Agent Orange in Vietnam, and was responsible for his ischemic heart disease.  The disease masked a heart attack that resulted in open heart surgery in 2004.  And in 2021, following a series of mishaps, he was diagnosed with dementia with "Lewy's bodies" with symptom of Parkinson's.  Complications from these conditions led to his passing.
Leon is survived by his faithful wife of sixty years, Gaylia Conner, of the home; one daughter, Terri Belser and husband, Scott, Lee's Summit, Missouri; two sons, Leon Monroe Conner III, West Plains, Missouri, and Timothy Conner and wife, Hao, Rocklin, California; three grandchildren, Liz Conner-Lacoss, Ian Owens-Conner, and Amy Conner; three great-grandchildren, Gabriel, Kaiden, and Rose; one sister, Jeraldine Paddeck and husband, George, Nevada; and many nieces and nephews.