William Morton Osborn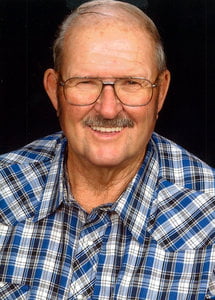 Graveside services for William Morton Osborn, 87, West Plains, Missouri, will be held at 10:00 a.m., Friday, May 27, 2022 at Howell Memorial Park Cemetery, under the direction of Robertson-Drago Funeral Home.  
Mr. Osborn passed away at 7:10 p.m., Tuesday, May 17, 2022, at NHC  HealthCare.  
He was born July 19, 1934, at Gainesville, Missouri, to Johnnie Allen Osborn and Dorothy Edrie Bushong Osborn.  Mr. Osborn was a veteran, having served with the United States Army.  On July 28, 1964, he was married at Fairfield, Idaho, to Rita Juanita Lee, who preceded him in death on March 14, 2012.  On April 18, 2017, he was married at West Plains, to Darlene Watson Smith, who preceded him in death on April 29, 2022.  Mr. Osborn was a truck driver and a farmer.  He loved his family and enjoyed collecting coins and guns.  Mr. Osborn was a member of Curry Street Church of Christ.
He is survived by three children, Annette Johnson and husband, Rick, West Plains, William Osborn, Jr., Pomona, Missouri and Reta Crass and husband, Jerry, West Plains; five grandchildren, David Osborn, Clayton Johnson, Dayton Johnson, Kevin Crass and Vincent LaChance; several great-grandchildren; six step-children, Jeff Riggs, Randy Riggs and wife, Ceclia, Debi Robinson, Teresa Clark and husband, Eric, Kevin Smith ad wife, Tammy and Angela Moody and husband, Mike; one sister, Evalee Gunter, West Plains; and several nieces and nephews.
His parents, wives, one daughter, Clydene Osborn, one brother, David Randall Osborn and wife, Jean, one sister, Leota Faye Crawford and husband, Harlin and one brother-in-law, Bill Gunter, preceded him in death.  
Memorial contributions may be made to Fair Haven Children's Home and may be left at or mailed to Robertson-Drago Funeral Home, 211 West Main, West Plains, MO  65775.