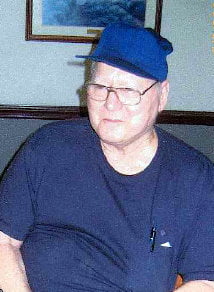 Graveside services for Leroy Walker, 81, West Plains, Missouri, will be held at 10:00 a.m., Friday, August 22, 2014, at Howell Memorial Park Cemetery, under the direction of Robertson-Drago Funeral Home.
Mr. Walker died at 8:05 a.m., Tuesday, August 19, 2014, at NHC Healthcare.
He was born January 27, 1933, at Hartville, Missouri, to Russell Leonard Walker and Marchia Pearl Collins Walker.
He is survived by three brothers, Dean Walker, wife, Saundra, West Plains, Missouri, Ralph Walker, significant other, Charlene Wharton and Donnie Walker, wife, Doris, Denver, Colorado; two sisters, Shirley Andrews, significant other, J.R. Ellison, West Plains, Missouri and Edna Walker, Springfield, Missouri; sister-in-law, Sally Walker, Phoenix, Arizona; and many nieces and nephews.
His parents, three brothers, Clifford, Robert Lee and Leonard Ray, two sisters, Freda Hunt and Jewel Grace Walker, two sisters-in-law, Dorothy and Jenny Walker, two nephews, Larry Wayne Andrews and Russell Walker and one niece, Debra Babeon, precede him in death.
Mr. Walker will lie in state from 4:00 until 9:00 p.m., Thursday at Robertson-Drago Funeral Home.