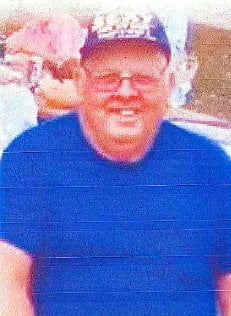 A memorial service for Stanley Lee Gladson, 76, West Plains, Missouri, will be held at 2:00 p.m., Tuesday, August 26, 2014, in the Rose Chapel at Robertson-Drago Funeral Home.
Mr. Gladson died at 10:25 p.m., Thursday, August 21, 2014, at his home.
He was born December 9, 1937, at Albia, Iowa, to Leo Gladson and Esther Courtney Gladson. On April 26, 1958, he was married at Corinth, Mississippi to Stella Louise Pugh, who preceded him in death on February 25, 2011.
He is survived byfive children, Shirley Morgan, Montezuma, Indiana, Stonie Gladson, wife, Joyce, Waterloo, Iowa, John Gladson, wife, Carleen, Federal Way, Washington, Scott Gladson, wife, Marie, Dysart, Iowa and Sandra Haws, husband, Ron, West Plains, M issouri; daughter-in-law, Kathy Gladson, Forest City, Iowa; twenty grandchildren; twenty-three great-grandchildren; three brothers, Glen Gladson, Des Moines, Iowa, Cliff Gladson, wife, Darleen, Knoxville, Iowa and Don Gladson, wife, Joyce, albia, Iowa; three sisters, Ruth Williams, Pat Filman, Carol Rae, husband, Ken, and Sue Douthit, husband, Larry, all of Jacksonville, Florida; and many nieces and nephews.
His parents, wife, one son, Steve and two great-grandsons, precede him in death.