Linda Lou Peck-Barton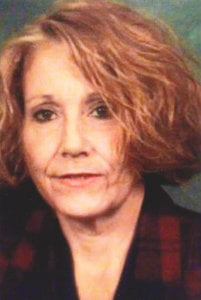 Our universe has lost one of its brightest stars.  "Aunt" Linda Lou Peck-Barton graced this Earth and her parents, Earl and Ruth Peck with her presence on October 9, 1963, in Marshalltown, Iowa and went home peacefully on the 13th of July, 2021.  She loved a good time and a well-coordinated colorful outfit.  She was a one stop shop for interesting and sometimes useless information.  Her laugh, infectious.  A lover of books, trinkets and tchotchkes, gardening, animals, astrology, astronomy, music, nature and her friends and family.  She is a light that will be deeply missed.
Linda is survived by her husband, Keith Barton, whom she longed to grow old with; son, Brad Davis and wife, Tasha; sister, Debby Peck; brother, Kenny Dean and wife, Angie; in-laws, Ken and Patricia Barton; nephews, Spencer Peck, Leon Peck, David Peck, Boomer Miller, Chase Dean and each of their families; beloved and cherished grandchildren, Zoey and Harley; acquired daughter/special friend, Meagan Mear and family; and many, many other close friends, once lost children that needed some love an acceptance; and chosen family.  She never met a stranger.
She is preceded in death by her dear son, Matthew Scott Peck, her parents and sister, Peggy Sue Miller.  We are comforted in knowing that she is with them once again.
In memory of Linda, please pay forward acts of kindness every chance that you get!  Find the beauty in the minutiae of everyday life, plant flowers and love your neighbor.
This isn't goodbye; it's just see ya later.
Arrangements under the direction of Robertson-Drago Funeral Home.