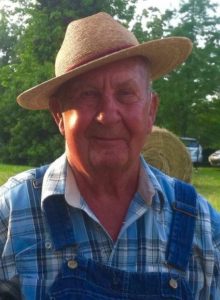 Melvin Charles Newman passed away May 17, 2016 in West Plains, Missouri at the age of eighty-eight years.
Melvin was born March 15, 1928 at Pottersville, Missouri.  He was the oldest son of C.C. Newman and Doris Mae Chesnut Newman, who preceded him in death.  His primary school was the one room school at Homeland Community.  Melvin graduated from West Plains High School in 1945 and joined the United States Navy.  He participated in the atomic bomb tests at Eniwetok Atoll in the Pacific.  He returned to West Plains and worked at the Vollmar Firestone Store, sold insurance and then sold veterinary pharmaceuticals for Wilke Laboratory.  He joined C.P. Baker in the tire business at Baker Tire Company as a part owner; later becoming sole owner.  Melvin grew the business under the Michelin franchise to sell and service highway and off road tires, over a multi-state area under the name of Radial Tire Sales.
C.P. Baker introduced Melvin to private flying at the Baker Airport. This became an avocation that he pursued and enjoyed throughout his life. He was one of the pilots who participated in a University of Chicago study of cloud seeding in the Midwest in the 1950's.  He honed his skills and was qualified as a commercial,  single engine, multi engine and instrument pilot. He later became type rated in a Jet Commander.  He enjoyed many aviation adventures and enjoyed sharing these stories.  In his later years, he became an avid gardener.
Melvin married Jacquie Lu Hart (now deceased) and they had two children; Mark Newman (deceased) and Vicki Kimes Shaw.  He later was married to Dixie Kelsey, who preceded him in death.
Melvin is survived by his daughter, Vicki Kimes Shaw (Steve), daughter-in-law, Rita Roberts Newman; five grandchildren, Audrey Kimes Garard (Jonathan),  Christopher Newman (Tara), Susan Newman Foster (Brett), David Newman (Kristin), and Courtney Newman Gunter (David); eleven great-grandchildren, Ethan and Dane Garard, Sydney and Sloane Newman, Lily and Blake Foster, Cody and Ava Newman and Jackson, Noah and Hannah Gunter.  He is also survived by his sister, Maxine Reid (deceased brother-in-law, Joel) and a brother, Gale Newman (Janet); and a special friend, Shirley Kimbrough.  Melvin has three surviving first cousins, Joe Spears, Doyle Chesnut and Alvin Woods.
A Celebration of his Life will be held at a later date.   Memorial contributions may be made to St. Jude's Children's Research Hospital and may be left at Robertson-Drago Funeral Home.