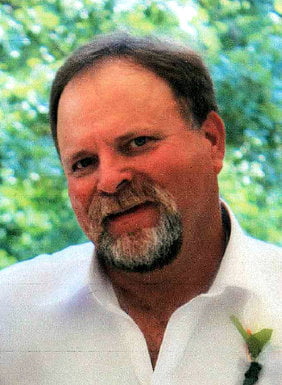 Funeral services for Melvin George Pendergrass, Gepp, Arkansas, will be held at 2:00 p.m., Tuesday, December 23, 2014, at Enterprise Baptist Church near Viola, Arkansas, under the direction of Robertson-Drago Funeral Home.
Mr. Pendergrass, the son of the late Russell Pendergrass and Linda Cowgill  Pendergrass, was born March 15, 1966 in Beebe, Arkansas. He was called home to be with his Heavenly Father December 19, 2014 at the age of forty-eight years and nine months. Mr. Pendergrass graduated from the Viola High School, attended a body and paint school, served an enlistment in the military and then came home to farm and raise his son. Later, he became a truck driver and drove as a team with his dad until he came back home to farm and be with his family.
On August 3, 2014, he married the love of his life, Bridget Vaughn and became the proud papa to Lilly Vaughn who was truly a papa's girl. He had one son, Codie Pendergrass and Andrea, who was his best friend and pride and joy.  He also had one granddaughter, Holli Pendergrass, who he loved dearly and a niece, who was like his daughter, Russella Johnson and husband, Jeremiah; step-children, Devin and Britney; step-grandchildren, Bryston and Caiden; sister, Cheryl Edwards, who even though he tormented her as a child, he loved her very much; and his father-in-law and mother-in-law, Bob and Helen Kincheloe and Edna Kincheloe and friend, Toby Taylor.
Melvin was always there for his family and friends and there was never a doubt about how much he loved them. He was a Christian and member of the Enterprise Baptist Church where he had served as a Sunday School Superintendent,  taught Sunday School and sang in the Choir. He never met a stranger and loved to laugh, have fun and spend time with his family and friends.
He left behind his wife, children, grandchild, special niece, sister and many aunts, uncles, cousins and family. He was greeted at Heaven's gates by his parents, brother-in-law, Keith Edwards and grandparents, Roscoe and Lorene Pendergrass and George and Nellie Cowgill. He will truly be missed. Heaven's gain is our loss.
Visitation will be from 6:00 until 8:00 p.m., Monday, December 22nd, at the Langston Street Chapel, Robertson-Drago Funeral Home. Burial will be in the Bakersfield Cemetery, Bakersfield, Missouri. Memorial contributions may be made to the Family and left at Robertson-Drago Funeral Home.