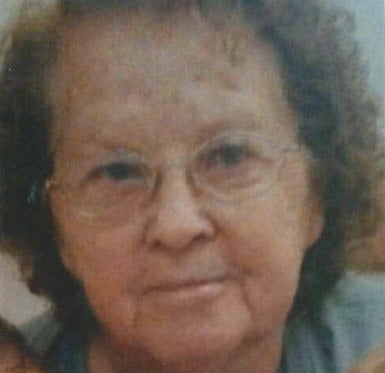 Funeral services for Vada Irene Downen, 88, Moody, Missouri, will be held at 2:00 p.m., Wednesday, December 24, 2014 in the Rose Chapel, Robertson-Drago Funeral Home.
Mrs. Downen died  1:00 p.m., Saturday, December 20, 2014 at her home. She was born February 27, 1926 at Pocahontas, Arkansas to Eli Manley and Nancy Romans Manley.  On January 24, 1944, she was married at West Plains, Missouri to Raymond Augusta Downen, Jr. who preceded her in death on June 3, 1983.  Before her retirement, Mrs. Downen helped her husband in the logging business.  She enjoyed sewing and fishing and loved spending time with her family, especially her grandchildren.  Mrs. Downen was a member of the Primitive Baptist Church.
She is survived by four children, Carolyn Surritte and Eugene Downen, wife, Lois, both of West Plains, Missouri, Patricia Brower and Charles Dennis Downen, both of Moody, Missouri; several grandchildren, great-grandchildren and great-great-grandchildren; one brother, Hobart Sweat, State of Missouri; one sister, Nadine Galloway, husband, Charles, West Plains, Missouri; and many nieces and nephews.
Her parents, husband, daughter, Karen Mauldin, son, Joe Downen, one sister, Geraldine and one that died in infancy and two brothers, James Manley and Johnny Manley, precede her in death.
Visitation will be from 6:00 until 7:00 p.m., Tuesday, December 23rd, at Robertson-Drago Funeral Home. Burial will be in the Davis Creek Cemetery. Memorial contributions may be made to the Family and left at Robertson-Drago Funeral Home.