Peggy Hensley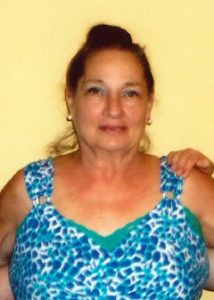 A celebration of life service for Peggy Patricia Hensley, 67, Pottersville, Missouri, will be held at 2:00 p.m., Saturday, February 8, 2020, at Pottersville Cemetery.  Peggy's cremains will be laid to rest next to her son.
She was born January 14, 1953 and passed away January 27, 2020, at her home.  On June 18, 1973 Peggy was united in marriage to Darrell Hensley, at Gamaliel, Arkansas.  This union was blessed with one son, Jamey Heath Levi Hensley.  Peggy graduated from Bakersfield High School with the Class of 1971.  She worked for more than three decades at Marathon Electric, forming many friendships there.  MeMe's home welcomed family, friends and countless schoolmates of her son, and later her granddaughters.
Peggy leaves behind her husband of 46 years, Darrell; two granddaughters, Abbie and Zoey; her father, Perry L. Hayes, Sr.; one sister, Terry Wood and husband Gerald and their children, Emily and Seth; one brother; Perry; her mother-in-law, Myrtle Hensley; two brothers-in-law, Kenny and wife, Dawna and Larry Joe and wife, Rose; one sister-in-law, June; their children and grandchildren; and her extended family and friends.
She is preceded in death by her mother, Peggy Mitchell Hayes, one son, Jamey, one sister, Barbara Terry, one sister-in-law, Meril Ann Williams and father-in-law, Melvin Hensley.