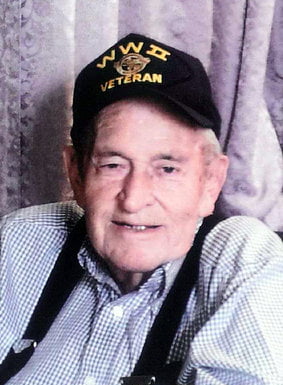 A graveside service for Raymond E. Leathers, 90, West Plains, Missouri, will be held at 1:00 p.m., Monday, July 28, 2014, at Dexter City Cemetery.
Mr. Leathers died at 1:40 p.m., Tuesday, July 22, 2014, at Ozarks Medical Center.
He was born January 21, 1924, at Parma, Missouri, to James Leathers and Elizabeth Bruce Leathers. On April 18, 1974, he was married at Sullivan, Missouri, to Juanita Brent. Mr. Leathers was a veteran, having served with the United States Navy during World War II and the Korean Conflict and was a member of American Legion Post of West Plains. He worked as an iron ore and coal miner for twenty-seven years.
He is survived by his wife, Juanita Leathers, of the family home; twelve children, Ronnie Leathers, Cathy Garrison, husband, Merle, Brenda Elfrank, husband, Les, Joe Leathers, wife, Judy, Donna Green, husband Bob, Mark Leathers, wife Cindy, Mike Willig, Jane Wilson, Carol Shinberger, Karen Judd, husband, Calvin, Kelly Brixey and Cindy Vavrinek, husband, Kevin; many grandchildren; many great-grandchildren; sister-in-law, Loretta Berent; and several nieces and nephews .
His parents, two sons, one daughter, two sisters and six brothers, precede him in death.