Richard D. (Dick) Combs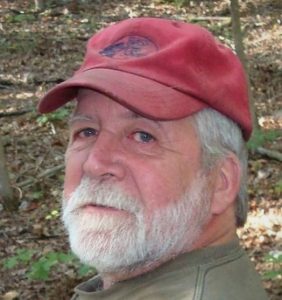 Richard D. (Dick) Combs, 73, Pottersville, Missouri, passed away peacefully at his home on December 23, 2021, with his wife Theresa (Terri) by his side.
He was born July 23, 1948, at Gary, Indiana, to Ralph Combs and Josephine Hamilton Combs.  On September 10, 2005, he was married at Hebron, Indiana, to Theresa Einspahr.  Richard retired as the Assistant Engineer at Lake County, Indiana, Highway Department after 30 years of service, and he moved to the Ozarks.  He held the rank of sergeant in the United States Air Force and Indiana Army National Guard.  Richard was an animal lover and avid outdoorsman since his childhood.  He enjoyed fishing, deer and mushroom hunting, and wild plant identification.  Richard was an accomplished guitar player.
He is survived by his beloved wife, Terri; stepson, Will Werline (Jessi); sisters, Vicki Alkire (Don) and Lynn Schmidt (Kim); nieces, nephew, great-nieces, and great-nephews.
His parents, Ralph and Josephine Hamilton Combs, preceded him in death.  
A Celebration of Life potluck luncheon in Richard's honor will be held at West Plains Public Library Community Room on Saturday, January 29, 2022, from 1:00 pm to 3:00 pm.  In lieu of flowers, feel free to bring a story and dish to share.