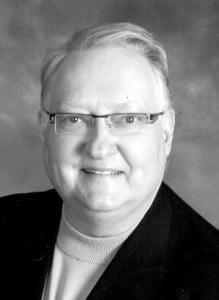 Richard Lee Murrell, went home to the Lord on August 25, 2015, at the age of sixty-six years.
He was born October 30, 1948 at West Plains, Missouri, to Vera Ovene Lee and Walter M. Murrell.  He graduated from Willow Springs High School with the Class of 1966.  Rich earned a bachelor of journalism degree from University of Missouri-Columbia in 1970 and remained an avid Tiger fan.  While at Mizzou, he served as Homecoming chairman, was a member of Marching Mizzou, QEBH and was proud to have been the first Tiger mascot after the tradition was reintroduced in 1968.
Rich served in the United States Army Reserves for twenty-one years, completing his service as a Major.
Following a brief career in advertising, he became the business manager of the Agape Players and performed with the Christian singing group that toured the United States and many foreign countries.  He later earned a Master of Divinity degree from Midwestern Baptist Theological Seminary, Kansas City, Missouri and a Doctor of Philosophy in Religious Education from Southwestern Baptist Seminary, Ft. Worth, Texas.  While working on his PhD, he served as an associate dean of students at Texas Christian University.  After completing his education, Rich joined the staff of the Southern Baptist Sunday School Board and LifeWay Christian Resources working first in Nashville, Tennessee, as director of adult discipleship resources and later in Reno, Nevada, as a network partnership director. He also served churches in Middletown, Pennsylvania and Nashville.  He returned to Kansas City in 2009 and until recently served as the minister of administration for the Nall Avenue Baptist Church, Prairie Village, Kansas.  Among his many volunteer roles, he was committed to the Willow Springs Scholarship Club.
Rich was a generous man with a big smile and an even bigger heart.  He will be missed by those who had the privilege to know him.
Rich was preceded in death by his parents and brother, William H. Murrell.
He is survived by two brothers Dallas Murrell, Metamora, Illinois and Bill Holden, Dudley, Missouri; many beloved cousins; a loving extended family; and many dear friends.
A Memorial Service will be at 2:00 p.m., Saturday, August 29, 2015 at Nall Avenue Baptist Church, 6701 Nall Avenue, Prairie Village, Kansas followed by Graveside services at 10:00 a.m., Monday, August 31, 2015, at Howell Memorial Park Cemetery, West Plains, Missouri, under the direction of Robertson-Drago Funeral Home.  Visitation will be held from 2:00 until 4:00 p.m. Sunday, at Robertson-Drago Funeral Home.  Memorial Contributions may be made to Willow Springs Scholarship Club, P.O. Box 484, Willow Springs, MO 65793 and may be left at Robertson-Drago Funeral Home.