Robert Allen (Bob) Fite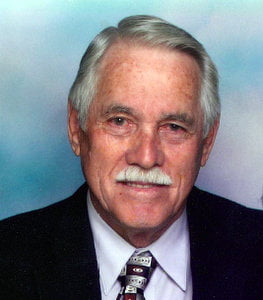 Funeral services for Robert Allen (Bob) Fite, 82, West Plains, Missouri, will be held at 10:00 a.m., Saturday, May 8, 2021 at the Langston Street Chapel of Robertson-Drago Funeral Home. 
Mr. Fite passed away peacefully May 5, 2021, surrounded by his family.
He was born March 29, 1939, at South Fork, Missouri, to George Clarence and Edra Fern Rogers Fite.  Bob attended Mount Zion Elementary School, a one room school, in South Fork, Missouri and graduated from West Plains High School in 1957.  Upon graduating high school, he entered the highway construction trade.  Bob helped to build federal and state highways throughout Missouri.  These projects took him all over the state.  He also worked on water retention projects and airport runways, like the Thayer, Missouri Airport and the West Plains Regional Airport in Pomona, Missouri.  Additionally, Bob did site prep work for numerous factories in southwest Missouri.  In the late 1970's, he worked with his twin brother, James (Jim) at Twin F Construction.  He worked in highway construction until his retirement in the early 2000's.  After retirement, Bob still found pleasure in running heavy equipment.  Bob married his sweetheart, Vera Sue Jolliff Fite on July 28, 1960; they recently celebrated their 60th wedding anniversary.  To this union were born two children, Jacquelyn and  Keith.  In 1976 Bob became a believer in the Lord Jesus Christ.  Shortly thereafter, he was called to ministry and preached for a number of years.  He became an ordained minister for Assemblies of God and served as a deacon at Endurance Church.  In addition, he was a devoted Sunday school teacher there for over thirty-five years.  Bob's life was a true example of Christian faith; he was an enormous blessing to many.  Mr. Fite was actively involved in the community.  He enjoyed serving on the board of Mt. Zion Cemetery for many years, the board of Hammond Mill Bible Camp and also helped with Teens for Christ.  He enjoyed camping with friends, working with earthmovers and antique tractors, fishing, spending time with grandkids and great-grandkids, playing horseshoes, gardening and caring for his home and property just outside West Plains. 
He is survived by his wife, Vera Fite; one daughter, Jackie Scott and husband, Ted, West Plains,  Missouri; one son, Keith Fite, Springfield, Missouri; three grandchildren, Jordan Scott and wife, Ariel, Audrey Scott and Lincoln Scott; three great-grandchildren,  Isaac, Noah and Micah Scott, all of West Plains; his twin brother, James Fite, Jefferson City, Missouri; three sisters, Helen Brixey, Fulton, Missouri, Shirley Surritte and husband, Jerry, West Plains and Bonnie Hardin and husband, Ronald, West Plains, Missouri; and several nieces and nephews. 
His parents, one older sister, Naomi Inlow, his brothers-in-law, Eldon Hardin and Cecil Brixey and one sister-in-law, Cherry Fite, preceded him in death. 
Visitation will be held from 6:00 until 8:00 p.m., Friday, in the Langston Street Chapel of Robertson-Drago Funeral Home.  Burial will be in the Mt. Zion Cemetery.  Memorial contributions may be made to Mt. Zion Cemetery and may be left at or mailed to Robertson-Drago Funeral Home, 211 West Main, West Plains, MO  65775