Shirley Colbert Stephenson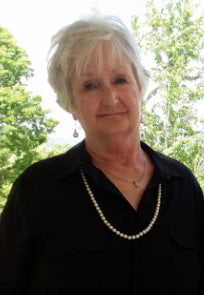 A memorial service for Shirley Colbert Stephenson, 71, Willow Springs, Missouri, formerly of Searcy, Arkansas, will be held at 2:00 p.m., Saturday, May 8, 2021, in the Rose Chapel at Robertson-Drago Funeral Home. 
Mrs. Stephenson left us on May 1, 2021, to be with her Lord and Savior. 
She was born July 6, 1949, at Falfurrias, Texas, to John Hall Colbert and Viola Bryan Colbert.  On November 22, 1969, she was married at Dyersburg, Tennessee, to William R. Stephenson, who preceded her in death on November 9, 2017.  She was a member of Osage Baptist Church, Alpena, Arkansas.  Shirley was loving, caring, kind and always respectful to others; she never met a stranger.  She was a devoted Christian, wife and mother.  Shirley sang beautifully and blessed many lived with her music; she was an accomplished private piano and voice teacher within her home for many years.  Mrs. Stephenson was past President of the Beethoven Club and was involved in the Jr. Beethoven Club in Searcy, Arkansas.  Shirley had been an active member of First Baptist Church in Searcy, Arkansas in past years with her husband, Bill and daughter, Laura.  She loved to go fishing with Bill.  Shirley was a wonderful seamstress.  She was a very selfless person and gave the best back rubs and hugs.  She was an excellent grandmother (Gan Gan) to her three grandsons. 
Those she left behind are her daughter, Laura Stephenson Bolding and husband, Todd; three grandsons, Brock, Bennett and Blake Bolding; one sister, Jeanne Colbert Ramsey and husband, Jim; one brother, Kenneth Colbert and wife, Betty; and a host of nieces, nephews, great-nieces and great-nephews.  Shirley had friends from all walks of life and treasured them all.  She was a true blessing to so many. 
Her parents, husband and one sister, Judy Ramsey, preceded her in death. 
Visitation will be held prior to the service, from 1:00 until 2:00 p.m., Saturday, at Robertson-Drago Funeral Home.   Memorial contributions may be made to the Gideon Bible Society and may be left at or mailed to Robertson-Drago Funeral Home, 211 West Main, West Plains, MO  65775.