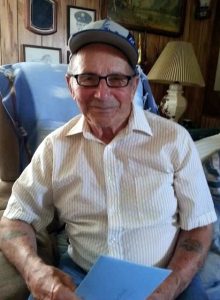 Funeral services for Robert Allen Kingsolver, Sr., 84, Caulfield, Missouri, will be held at 2:00 p.m., Monday, July 25, 2016 at Fowler Chapel Church, under the direction of Robertson-Drago Funeral Home.
Mr. Kingsolver passed away at 10:23 p.m., Thursday, July 21, 2016 at Ozarks Medical Center.
He was born August 23, 1931, at Clayton, Ohio, to Charles Derrick Kingsolver and Lily Lenore Abbott Kingsolver.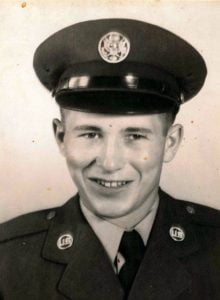 Mr. Kingsolver was a veteran, having served with the United States Air Force as a B-29 top gunner during the Korean Conflict.  On September 28, 1963, he was married at Clarksville, Ohio, to Velma "Esther" Pugh.  He held a teacher's certificate and was a school teacher in Ohio for seven years.  He worked as a truck driver for Hiland Dairy and was a Learjet machinist in Wichita, Kansas.  Bob enjoyed playing horseshoes and was a world and state champion horseshoe pitcher.  Mr. Kingsolver was of the Baptist faith and was a member of Fowler Chapel Church.
He is survived by his wife, Velma "Esther" Kingsolver; five children, Robert Allen Kingsolver, Jr.,  Patrick William Kingsolver and wife, Lori, John David Kingsolver and wife, Jamie, Leah Dale Clapp and husband, Bob, Chris Barclay Kingsolver and wife, Gere; twenty-one grandchildren; fifteen great-grandchildren; one great-great-grandchild; special family friend, Renee James; one brother-in-law, Elmer Pugh and wife, Cheryl; five sisters-in-law, Fern Carpenter, Norma Barnes, Bertha Dyer, Janie Kingsolver and Audrey Sallee; and many nieces and nephews.
His parents, two sisters, Rosemary Combs and Iva Jeanne Elswick and one brother, Joseph Kingsolver, precede him in death.
Visitation will be from 6:00 until 8:00 p.m., Sunday, at Robertson-Drago Funeral Home. Burial will be in the Baptist Hill Cemetery.