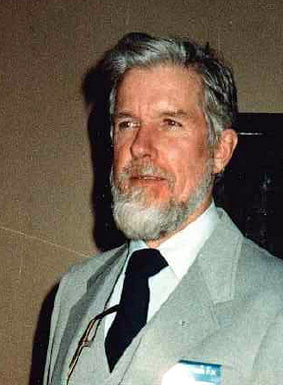 Robert Frederick Hoffman, 86, Pomona, Missouri, died Saturday, January 17, 2015, at his home.
He was born February 12, 1926, at Des Moines, Iowa, to Raymond Fredrick Hoffman and Helene Seidler Hoffman. On September 20, 1947, he was married at North St. Paul, Minnesota, to Corrine Jewell Schaumburg, who preceded him in death on August 2, 2011. Mr. Hoffman was a veteran, having served in the United States Air Force. Before his retirement, Mr. Hoffman was an insurance claims adjuster. He enjoyed woodworking and was Past Grand Master of the Anoka Lodge in Minnesota. Mr. Hoffman was a member of St. Paul Lutheran Church.
He is survived by two children, Dennis Hoffman, Bismarck, Missouri and Laurie Rowland-Smith, husband, Randal, Pomona, Missouri; two grandchildren, Christy Lynn Rowland, Peace Valley, Missouri and Jolene Marie Mandrell, husband, Andrew, Pomona, Missouri; two great-grandchildren, Austin James Mandrell and Naomi Jewell Mandrell; and one brother, Phillip Hoffman, State of Washington.
His parents, wife and one sister, Phyllis Githens, precede him in death.