Robert John Bevel, Sr.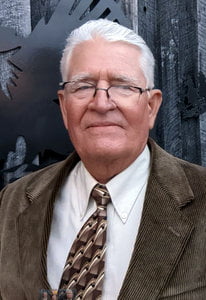 Graveside services for Robert John Bevel, Sr., 75, West Plains, Missouri, will be held at 11:00 a.m., Saturday, October 1, 2022 at Mackey Cemetery, under the direction of Robertson-Drago Funeral Home.  
Mr. Bevel passed away at 1:46 a.m., Friday, September 23, 2022, at Ozarks Medical Center.  
He was born February 5, 1947, in San Diego, California, to Clarence and Helen Bevel. The Bevel family had a successful produce business, and Robert and his siblings often helped by planting watermelons on the riverbeds. According to Robert's sister, Betty, people would come from all over to buy "the best watermelons in town." In 1969, Robert married his loving wife, Audrey. The story told to the family is that the two of them met at a party that Audrey was attending with Robert's brother. She introduced herself to Robert, and he said, "Who cares?". The rest is history. Their union produced three beautiful children, Bryan, Bobby "Bink", and Rebecca. They enjoyed nearly 30 love-filled years together before Audrey lost her courageous battle against colon cancer in 1999. Robert and Audrey made the bold decision to move their family from San Diego to Peace Valley, Missouri in 1980 and build their family farm. Robert enjoyed dual careers as both a gifted mason and farmer. Robert took so much pride in his children and grandchildren. Not only will be remembered for his indelible work ethic, loyalty, faith, compassion and kindness, but also his uncanny ability to always be early.
Robert is survived by his children, Bryan (Tracy) Bevel, Bobby "Bink" (Ann-Marie) Bevel, Rebecca (Scott) Smith, his sister, Betty Bevel, and his grandchildren, Connor Bevel, Laiken Bevel, Bella (Ethan) Rushing, Victoria Bevel, William Bevel, and David Bevel, as well as many friends and extended family members.
He is preceded in death by his wife, Audrey Bevel, his parents, Clarence and Helen Bevel, and his brother, James Bevel.
In lieu of flowers, memorial contributions may be made to Mackey Cemetery or West Plains Regional Animal Shelter and may be left at or mailed to Robertson-Drago Funeral Home, 211 West Main, West Plains, MO  65775.